Headaches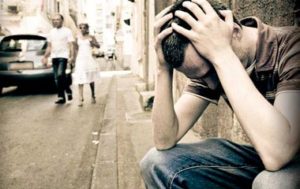 Holistic Chiropractic Headache Treatment In Shelbyville
Shelby County Chiropractic offers holistic headache treatment in Shelbyville at extremely affordable prices.
Our chiropractic solutions are focused towards eliminating the cause of pain; thereby ensuring utmost satisfaction and long term relief. As experts, we understand that headaches can result from a number of reasons and therefore provide a complete care to eliminate its impact on your health and lifestyle.
Approximately 40 million Americans complain of (and suffer from) headaches each year.
Are you one of them?
Yes, headaches are a fairly common malady, which is why many don't pay much or any attention to this condition. They rely on aspirin and other medication, which provides enough relief to handle the day's tasks. Sometimes this pain doesn't go away or even dull down! This is because the source of pain could be other parts of your body.
Stress, back and even muscle pain sometimes sends signals to our nerves, arteries and veins – resulting in pain.
Do you know what can alleviate this pain? Chiropractic care from our qualified team at Shelby County Chiropractic… This along with daily exercise will help you move towards a pain-free life!
Shelby County Chiropractic Can Help
Dr. Stapleton can help relieve your symptoms.
Below is just a few symptoms we've' treated. Click to learn more.