Pateints Story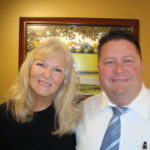 I praise God and want to thank Dr. James Stapleton and his amazing staff at Shelby County Chiropractic for helping me recover from a pinched nerve which was causing extreme pain across my back and down my arm! Two and a half months ago, I could hardly sit up long enough to ride in the car to their office because of pain. After traction and physical adjustments 3 times weekly, I am down to 1 visit per week! I am feeling close to normal now!
You will find a very comfortable atmosphere here as well as a knowledgeable, professional staff who know what they are doing! I have made friendships with the staff which I know will last a lifetime!
Teresa Stewart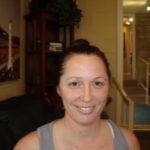 I have always been able to depend on Dr. Stapleton to treat me when I am feeling pain in my neck or back. I feel like a new person after my visits. And I love the staff-they are like family!
Kara Clark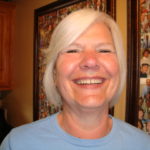 Shelby County Chiropractic is a great place to get your back, back in to shape. Everybody is friendly and it's a pleasure to come here and get treated. Would Highly recommend!
Juanita Smith
I like coming to Shelby County Chiropractic because everyone is so nice and Dr. Stapleton has really helped me so much.
Josh Hawkins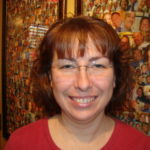 I have had long-term issues with my neck, but since coming to see Dr. Stapleton, it has gotten much better. I can actually sit at events with my children without being uncomfortable!
Johanna Prewitt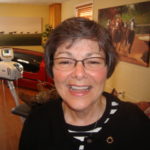 Before I came to Shelby County Chiropractic, I couldn't move my neck without pain shooting up my neck and shoulder, since I have been coming my pain has lessened and some and some days no pain at all. They taught me do's and don'ts, after following their guidance, I feel much better. I highly recommend going to this office, the doctors and staff are so personable, knowledgeable and very pleasant, always wanting to help you. I look forward to my visits
Jan Lambert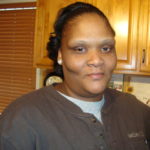 Makes you feel at home. The ladies and doctor are very caring and respectful. God Bless!
Jacquella Duncan
Lower back pain that shot down my left leg was very much relieved after seeing Dr. Dahlkamp at Shelby County Chiropractic. It's a lot easier to get thru the day without the pain associated with back pain. Shelby County Chiropractic is great!!!
Greg Krug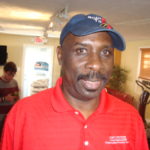 The staff at Shelby County Chiropractic is always more than willing to help, to ensure you are comfortable when you are in the chiropractor's office. They have a way of making the patient feel relaxed and at ease.
Gary Wordlow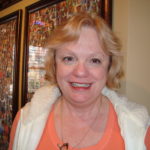 Having gone on a regular basis for 2 years, I quit going to the chiropractor over a year ago because I "felt fine". I've been back about 5 weeks on a weekly basis, and I'm just now beginning to feel better. Between the chiropractor, massage therapist, and E-Stem therapy, I'm like a new person. My back aches are less, and I'm more relaxed at work. This time when I think I "feel fine", I'll continue to come on a regular basis so I don't get myself in such bad shape. It just makes sense!
Deborah Dwyer

I had been having back pain for a while. My legs started hurting so that I could barely walk. Something had to give!
A Friend convinced me to see Dr. Stapleton. He did full X-Ray work up and examination. He showed me what was out of place and started making adjustments. After my second visit, I could notice the difference in my pain and posture.
Now it's been 2 months and I feel wonderful. I will be a regular from now on. Thank God I listened and gave in. I am a believer in chiropractics!
Dawn Lonak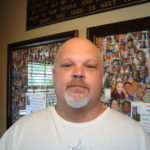 I started coming here last year and had great results. The treatments are great and the atmosphere is wonderful. The staff here is very polite and always courteous.
I had to stop coming for a little while due to lack of insurance. I quickly noticed that not getting regular treatments made me feel that the service I was getting was great. I am so glad I am able to come back.
David Chesser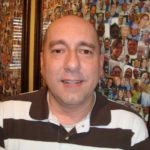 I have been a patient at Shelby County Chiropractic since August 2009. Since coming here my lower back and neck feel 100% better. I come twice a month and I no longer have pain in my neck or back. The office has really helped me and the staff is very professional. They are always smiling and very friendly. They make everybody feel like family. I would recommend anybody in pain to visit Shelby County Chiropractic.
David Alexander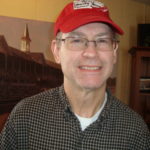 The first time I visited Dr. Stapleton's office, I could hardly walk. My lower back was in so much pain. Within 2 weeks my pain level dropped from an 8 to a 4. I can now do things that I thought I would never be able to do again. Thank you Dr. Stapleton (and staff) for all your help!
Clint Hildebran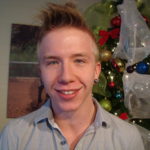 Going to the chiropractor has been a major impact in my life, with a great friendly staff they all helped me recover from an automobile accident, I had last year in 2012. With their helpful insight and knowledge, I'm in better shape than ever. THANK YOU ALL!!
Caleb Poulter